Our Staff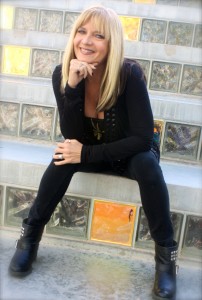 Debbie Contillo-Wohar
Director
Owner and founder of Just Dance! Princeton NJ, where she and her sister Laurie opened in 1999. Just Dance! NJ has been in business for 17 years.
Debbie left NJ 4 years ago to begin a new journey of her life in Phoenix AZ. Realizing her true passion was to continue to teach dance to young dancers, she decided to open Just Dance! AZ. Her many years of experience, amazing talent, patience and love will now be welcomed here in Chandler.
Debbie began her training in NYC where she studied at various studios including Steps, Phil Black, Broadway Dance Centre, Alvin Ailey and Princeton Ballet School. She studied dance education choreography, modern dance, and ballet at Queensboro College. She has appeared in numerous TV Commercials, Industrials, Movies, Shows, and MTV videos. She has choreographed for National Fitness competitions on ESPN and is a member of SAG. She also holds certifications in Yoga, Pilates, AFAA, Balletone, Aquafit and more. She continues her studies by attending dance workshops and dance teacher intensives, studying with top dancers and choreographers from the east and west coasts. Debbie is delighted to bring Just Dance! AZ to our community here in Chandler.
Tara Glaus
Ballet-Technique
Tara Glaus trained with such phenomenal teachers such as Susan Quinn Williams, Mary Beth Cabana and Chieko Imada during her early years of dance training and attended Idyllwild Arts Academy where she majored in musical theater during her 1999-2000 high school year, along with attending their many dance and theater summer intensives. Her love for the arts was first introduced at Limelight Productions, where she grew up training in theater, music and dance. She has her mentor, teacher, and friends, Kathryn Chaffin Honda and Sunny Fichtl, to thank for many years of instruction and opportunities. She went on to receive her BA in psychology in 2009 as well as a BA in dance performance, with a concentration in ballet from East Carolina University. Her senior choreography piece was chosen for ACDFA 2011 and again accepted into 'A Modern Night at The Folly 2011' choreography showcase in Kansas City. Her works were also recognized in The Lawrence Arts Festival 2012 and Troost Festival 2012 in Kansas City. She danced professionally with The Smith Project Modern Dance Company in Kansas City for two years while also teaching and is currently dancing professionally with the local resident modern company of the HerbergerTheater, Center Dance Ensemble. She is also a massage therapist, specializing in sports massage for dancers, among practicing many other modalities in the field. She enjoys family time, doing yoga, playing piano and drawing in her free time. She continues to enjoy teaching her passion for dance here in the valley and is thrilled to join Just Dance as an instructor.
Mykalin (Mykee) Conway
Allstars-Technique-Pom
 Mykalin Conway,(Mykee) was born and raised in Arizona. she is  married, and does wedding videography, she LOVES teaching dance! She grew up dancing and loved every bit of it. She participated in performance and competitive teams for about 9 years! She was on her high school dance Company as well as Varsity Cheer and Varsity Pom. She started teaching dance at age 12, out of her house, to earn some extra money to help pay for her own dance tuition. Eventually she became an assistant at a studio as well as subbed classes for different teachers at a young age. She also has been teaching at a recreational dance program in Gilbert for about 4 years! Mykee is very excited to be starting at Just Dance!
Sara Nicole Klein
Sara Nicole Klein was born and raised in Pittsburgh, PA. She put on her first pair of dance shoes at the age of 3 and never looked back. Sara trained at Sandra Lynn's School of Dance for 15 years and was on the competitive team for 8 years. She's attended numerous competitions and conventions throughout the country and taken from the top in the industry. She has studied everything from tap, jazz, ballet, contemporary, hip hop, acro, pointe, to ballroom. Sara went on to get her Bachelors degree in Sports, Arts, and Entertainment Management at Point Park University and then moved out to sunny Phoenix,AZ. Currently she is a professional ballroom dancer actively competing and performing with her professional partner in the Cabaret division. She is so excited to be working with kids again and sharing her love of this passionate art form with others.
Angela Atwood
Passionate about all types of dance and yoga. Angels's dance experience started when she was 5, and continued through high school; the spectrum of dance included classical ballet, pointe, jazz, tap, hip-hop, lyrical, African barefoot, and various types of ballroom. She also has experience in gymnastics, sideline and competitive cheer (at Minnetonka, MN high school), which they placed first in state and nationals. She loves kids and working with them towards their passion. Yoga became a daily part of her life in her recent years and has brought her very much joy and flexibility. She's a mother of an 18 month old son and one on the way. She looks forward to passing on her passion and knowledge for dance and tumbling for generations to come.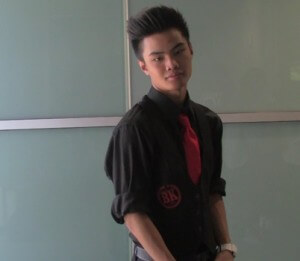 Cris Manansala
Hip Hop
Cris was born in Manila Phillipines and is being raised in Mesa Arizona. He has performed in many shows  including Summit Academy, Dobson fashion show, Dancing on the High Seas, and Grand Canyon University Theatre. He has studied Video, Movie, and TV Production. He has had years of training and education. He is currently a member of the BEATKILLAZ Dance crew since November 2012 placing 11th in preliminary competitions with 32 dance crews in the 50 states. Cris loves to teach Hip Hop and Breakdance to young dancers and he has amazing skills, patiences and talent.
http://azhollywood.com/cris/CRIS_M.html
             Andrea Downing
Ballet
With performance in her soul, Andrea found her love of dance in a  beginning dance class at Red Mountain High School during her sophomore year, and life has never been the same. She put all of her energy into her new passion, and has been teaching dance in studios and secondary schools around the east valley for the past 13 years. Andrea studied many styles of dance and choreography at Chandler Gilbert Community College and Arizona State University, and has experience teaching jazz, tap, tumbling, ballet, pointe, modern, lyrical, clogging, contemporary, hip hop, pom and drill, and musical theater, as well as directing children's theater productions. She is currently directing the dance program at Combs High School, in San Tan Valley. In addition, Andrea has been teaching piano lessons for ten years, and provides private dance instruction to all levels. Andrea continually attends dance conventions, conferences, and master classes to further explore the ever-developing realm of dance, and works to bring these new developments into the classroom. She enjoys sharing her love of dance with her students, and helping her students to learn life-long skills, such as dedication, teamwork, and responsibility, which are important in all areas of life.