Our Staff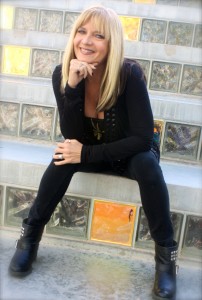 Debbie Contillo-Wohar
Director
Owner and founder of Just Dance! Princeton NJ, where she and her sister Laurie opened in 1999. Just Dance! NJ has been in business for 17 years.
Debbie left NJ 4 years ago to begin a new journey of her life in Phoenix AZ. Realizing her true passion was to continue to teach dance to young dancers, she decided to open Just Dance! AZ. Her many years of experience, amazing talent, patience and love will now be welcomed here in Chandler.
Debbie began her training in NYC where she studied at various studios including Steps, Phil Black, Broadway Dance Centre, Alvin Ailey and Princeton Ballet School. She studied dance education choreography, modern dance, and ballet at Queensboro College. She has appeared in numerous TV Commercials, Industrials, Movies, Shows, and MTV videos. She has choreographed for National Fitness competitions on ESPN and is a member of SAG. She also holds certifications in Yoga, Pilates, AFAA, Balletone, Aquafit and more. She continues her studies by attending dance workshops and dance teacher intensives, studying with top dancers and choreographers from the east and west coasts. Debbie is delighted to bring Just Dance! AZ to our community here in Chandler.
                                                               Gillian George  
     Ballet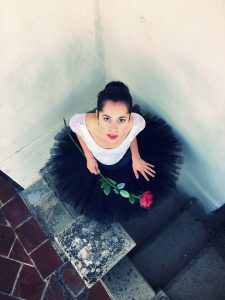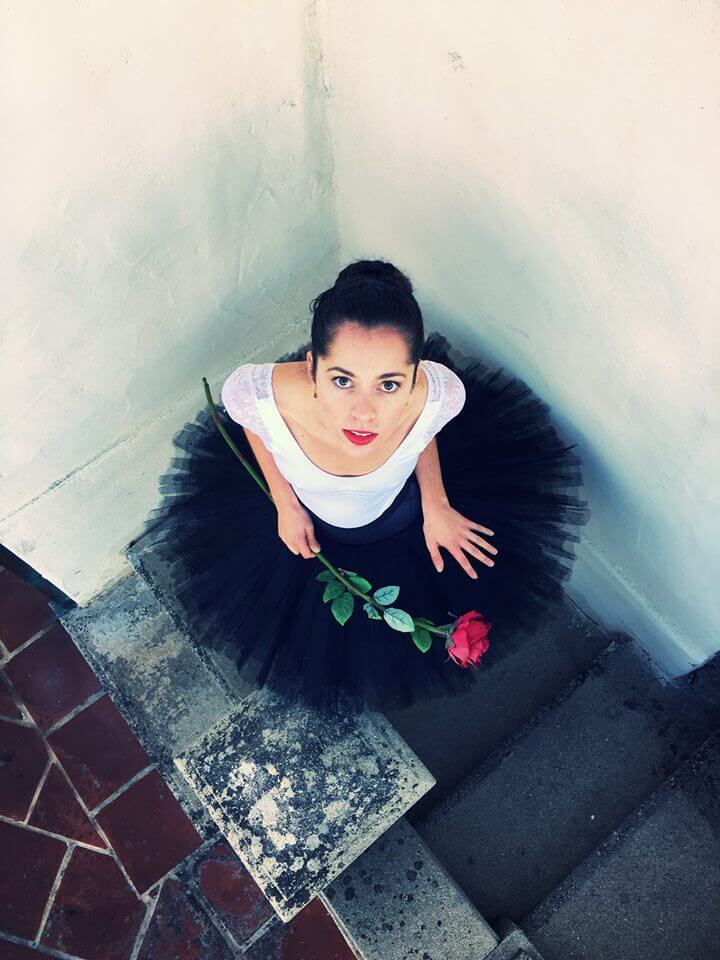 Gillian received her training at Southland Ballet Academy and the San Francisco Ballet School. She has spent summers dancing at well-respected ballet schools such as the American Ballet Theater, Royal Ballet, Houston Ballet, the School of American Ballet, San Francisco Ballet and Boston Ballet on full-scholarship. In 2013, she was one of the original dancers to perform in Gala De Danza, in Cabo San Lucas. She was a YoungArts winner in 2014 and competed in the Youth America Grand Prix finals for three years. Currently, she dances in Ballet Arizona's Studio Company.
Tara Glaus
Ballet-Technique
Tara Glaus trained with such phenomenal teachers such as Susan Quinn Williams, Mary Beth Cabana and Chieko Imada during her early years of dance training and attended Idyllwild Arts Academy where she majored in musical theater during her 1999-2000 high school year, along with attending their many dance and theater summer intensives. Her love for the arts was first introduced at Limelight Productions, where she grew up training in theater, music and dance. She has her mentor, teacher, and friends, Kathryn Chaffin Honda and Sunny Fichtl, to thank for many years of instruction and opportunities. She went on to receive her BA in psychology in 2009 as well as a BA in dance performance, with a concentration in ballet from East Carolina University. Her senior choreography piece was chosen for ACDFA 2011 and again accepted into 'A Modern Night at The Folly 2011' choreography showcase in Kansas City. Her works were also recognized in The Lawrence Arts Festival 2012 and Troost Festival 2012 in Kansas City. She danced professionally with The Smith Project Modern Dance Company in Kansas City for two years while also teaching and is currently dancing professionally with the local resident modern company of the HerbergerTheater, Center Dance Ensemble. She is also a massage therapist, specializing in sports massage for dancers, among practicing many other modalities in the field. She enjoys family time, doing yoga, playing piano and drawing in her free time. She continues to enjoy teaching her passion for dance here in the valley and is thrilled to join Just Dance as an instructor.
Mykalin (Mykee) Conway
Allstars-Technique-Pom
 Mykalin Conway,(Mykee) was born and raised in Arizona. she is  married, and does wedding videography, she LOVES teaching dance! She grew up dancing and loved every bit of it. She participated in performance and competitive teams for about 9 years! She was on her high school dance Company as well as Varsity Cheer and Varsity Pom. She started teaching dance at age 12, out of her house, to earn some extra money to help pay for her own dance tuition. Eventually she became an assistant at a studio as well as subbed classes for different teachers at a young age. She also has been teaching at a recreational dance program in Gilbert for about 4 years! Mykee is very excited to be starting at Just Dance!
Angela Atwood
Passionate about all types of dance and yoga. Angels's dance experience started when she was 5, and continued through high school; the spectrum of dance included classical ballet, pointe, jazz, tap, hip-hop, lyrical, African barefoot, and various types of ballroom. She also has experience in gymnastics, sideline and competitive cheer (at Minnetonka, MN high school), which they placed first in state and nationals. She loves kids and working with them towards their passion. Yoga became a daily part of her life in her recent years and has brought her very much joy and flexibility. She's a mother of an 18 month old son and one on the way. She looks forward to passing on her passion and knowledge for dance and tumbling for generations to come.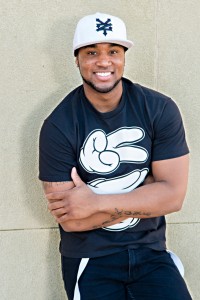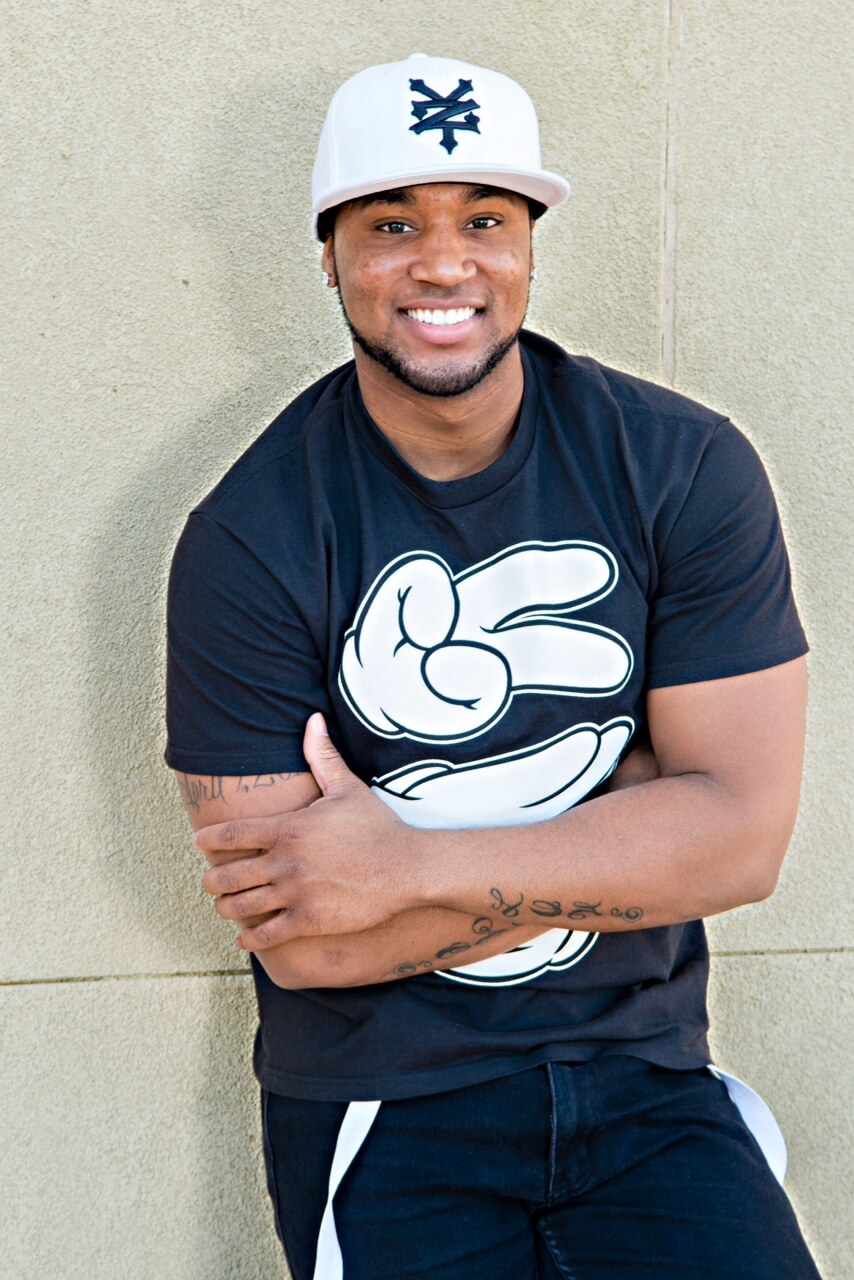 Ray Batten 
Hip Hop Company
Ray has been teaching Hip Hop in multiple states since 2010. He was a valued member of the Arizona State University's Hip Hop Coalition and is the president of the Arizona based dance crew Leggo Monsters. Just to name a few he has performed at the suns halftime show, Monsters of Hip Hop, Carnival, Celebration of Dance, and Boogiedabeat. Freestyling and choreography are his strongpoints and he is adept at all styles of hip hop and wishes to pass the culture on to the next generation!
Andreas Alestri
Boys Hip Hop (Breakin)
Having been breakin for 4 years, Andreas is all about the funk. Placing an importance on the true essence of the Bboy, the rhythm is his favorite tool to use. Being a part of the JukeBox Dance Studio, and the OutCrowd Prospects, he is no newbie to the game. Andreas is delighted to bring his knowledge, patience and skill to the boys at Just Dance!
Sara Salmon
Sara Salmon was born and raised here in Phoenix, Arizona. She has studied dance for 7 years in all styles, with a main focus on contemporary. Sara has attended various studios and competitions around the valley before she became a part of Lavish Dance Company in Phoenix, Arizona under Shayla Hess. She has also taught at Dobson High School which was a catalyst for her passion of teaching, and has inspired her to help dancers grow and follow their passion along with hers. With that, dance has always been Sara's strongest passion, and it will continue to follow her where ever she may go.
 Kylie West (Bio coming soon)
Kayla Sibrel Hip Hop (Bio coming soon)
De'Aviyon Samuels Hip Hop (Bio coming soon)